Why legal tech?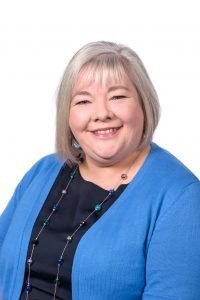 There's no doubt that 'lawtech' has been a hot topic recently. Whether we think the disruptive change promised by these developments is imminent or still years away, at CILEx Regulation, we want to be sure that the legal professionals we regulate are prepared. That's why we're introducing new elements into our education standards to cover applicants' understanding and use of technology – today and in the future.
Although some commentators have been telling us for decades that technology will bring significant change to the legal sector, interest has become more focused in the last 2 or 3 years. With this in mind, we began to consider how technological advances would affect the way lawyers train and work, and what skills lawyers of the future might be to ensure they are best placed to succeed.
The research 
To inform our thinking, we asked the University of Birmingham to carry out some research into the impact of new technologies on the future education and training needs of CILEx Practitioners. Led by Professor Lisa Webley, the research discovered that a range of technologies are already being used to deliver legal services in certain parts of the sector, from facilitating legal research and document review to case analysis, prediction and even sentencing decision-making.
Non-lawyers are also developing technologies that can enable do-it-yourself law for consumers, which cover pockets of activity including writing wills and parking appeals. Although emergent and limited to certain areas of practice at this stage, these and other developments are going to change the way legal services are delivered and therefore how future lawyers should train.
Lisa's research told us that legal technology presents both risks and opportunities to lawyers. To help our authorised professionals take full advantage of these exciting changes, we need to ensure that they have the training and education to succeed in a changing workplace.
What next?
This doesn't mean that CILEx Practitioners will all be coding in the future. But by developing a good understanding of the possibilities that technology can bring, coupled with wider business and management skills and resilience to cope with a changing legal services landscape, we believe the new education standards will ensure these professionals will be equipped to thrive – and perhaps even drive change – in the legal sector of the future.
The new education standards will be introduced in early 2020