What is the best way to prepare for your annual membership renewal? You are required to resubmit your details as part of the process including your Personal Data Submission, Prior Conduct declaration and reviewing your CPD record to ensure you have met your required obligations.
Your Personal Data Submission – why it's important and what to look out for
Fairness and inclusion: help us advocate for change
Equality, Diversity and Inclusion (EDI) is at the heart of everything we do as a regulator. It is vital that we encourage a strong, diverse and effective legal profession, made up of talented people who reflect, understand and connect with the consumers they serve. We're firmly committed through our EDI strategy to promoting fair access for all those who work within the legal services market, as well as those who use legal services.
Helping us to  achieve our aims
You can help us achieve our aims. As part of the renewal process, you will be asked to complete your `My Personal Data Submission'. The information you provide here is especially important as it helps us to recognise trends, provides important evidence of any barriers to entry and progression in the profession and ultimately helps to inform our decision making.
Personal Data Submission – what to look out for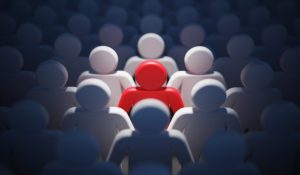 When completing your submission via your myCILEX account, you may notice that we've added some new questions relating to social mobility plus some slight changes to previous questions.
These updates have been made in line with government equality standards and as a result of our work with other legal professions. The changes have been made to make the data statistically comparable, further supporting our work to resolve barriers to progression.
Your full response matters – help us to help you
Although we have provided a `prefer not to say' option, providing a full response* is an essential factor in helping us to develop a clear and detailed understanding of our regulated community. Your data will enable us to provide more targeted and effective regulation.
We  therefore encourage members to –
Respond in full to all questions including the new questions.
Check that the responses you have already provided are up to date.
Consider providing full data to replace any earlier `prefer not to say' responses.
* Please note, all responses are confidential and in line with the privacy of personal data guidelines outlined in the CILEX and CRL privacy notices.ming 2023 membership renewal – make sure you're prepared
Prior Conduct declaration – when and how to declare
The way we deal with prior conduct was changed in August 2021 to make it easier and fairer. You must now complete a declaration through the Conduct Declaration page of your myCRL.or myCILEX account.
To help you, this recent CRL article highlights your obligation to disclose certain conduct matters to CILEx Regulation, when and how to do it, plus an explanation of some possible consequences of failing to do so.
Your CPD record updates – maintaining your professional standards
Your CPD record demonstrates ongoing competence and professionalism and is also directly linked to your practising certificate eligibility.
The CILEX CPD year runs annually from 1 October to the following 30 September. Please review your CPD record via your myCRL or myCILEX account and ensure it is up-to-date.
If you have any queries regarding your CPD requirements, please contact CPD@cilexregulation.org.uk
Please note – membership renewal notifications will be issued direct from CILEX starting from October.