Not knowing where to start, Kim contacted CILEx Regulation and found the support she needed to take her first important steps towards gaining practising rights. The entity application process helped her to consider all aspects of running a Law firm, including practical business requirements such as; financial management, client care, marketing and creating robust policies and procedures; ensuring that everything was in place when she opened her doors.
What made you want to start your own firm?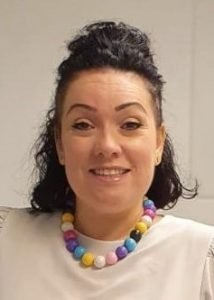 I always thought that I would end up working in Theatre, singing in musicals or acting in shows. When I was 22, after a period of working as a performer, I decided to give Law a try. I didn't really know what to expect and made the decision to send letters to the local Law firms to see if they had any vacancies for someone looking for a career in Law.
I had a response from a private company which dealt with Probate and Estate Administration matters and worked alongside a Solicitors firm. I worked there for 2 years and built up a real passion for this type of work. The main thing for me was client contact, speaking with clients, spending time with them and really getting to know them. Each case was always different and this always kept me interested. After 2 years with this company I took a position at a Legal 500 Law firm based in Hertfordshire and this is where I started my CILEx journey.
During my time at this firm, I began my CILEx journey and worked my way up to Senior Probate Executive, handling a variety of complex matters. Although very happy at this firm, the department I was working in was very big and at that time there was no room for progression. Due to this, I decided to take a role as Head of Department at a local firm in Essex.
During the next 6 years I worked at a couple of firms based in London and Essex and built up some invaluable experience and also a great deal of loyal clients.
In February this year, sadly the firm I was working for went out of business due to unforeseen circumstances within the Directorship. Two weeks after being made redundant, the Corona Virus Pandemic hit, and everything came to a standstill. Like many of us, I had spent time over the years saying that I wanted to run my own firm, however the time was never right and all of a sudden I was left in a situation where time was all I had.
Around the same time, my brother who has worked as a Digital Marketer for Law firms for 16 years also was made redundant and we made the decision that we were now in the position to start our own firm.
Of course I had no idea where to start and as all of the firms I had worked for previously were regulated by the SRA, I did not have any prior knowledge as to how to become a regulated entity for CILEx.
I contacted CILEx Regulation and was guided through the process by Giles Probert.
How did you find the application process?
The first stage of the application was to become authorised as a Probate Practitioner and the second to become an authorised Entity.
This was a lot of work, late nights and weekends locked away in the study trying to put together all of the applications.
Whilst I found it a very lengthy and time consuming process, however, I think this is important as in completing the application, not only does it show how serious you are about running a Law firm but also (the Entity Application in particular), it really draws your attention to all of the different aspects there are to running a Law firm. I also highlights everything you need to consider to make sure that you have good policies and procedures in place for when you are ready to open your doors.
What is it like to run your own firm?
Just over two months on and so far, this is the best decision I ever made! I would say to anybody who wants to start their own Law firm to just do it. It is difficult, exhausting, stressful and all consuming, however the rewards and the feeling of running your own firm and making your own decisions make it all worth it.
What advice would you give to others?
When looking to run your own firm I would say to anyone – make sure you have sufficient experience in your practice area and consider that you are ready to not only be a Lawyer, but also to be a business person. There is so much more to running a Law firm than just the fee earning aspect.
What are your plans for the future?
My plans are to build on my existing team and within the next 12 months, to have hired an additional Lawyer to my team. My 5-year plan is to have opened a 2nd branch and to continue to expand.
Ready to take your first step? Email info@cilexregulation.org.uk and request a call back.