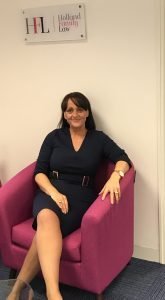 Having started out in family law at 17 as a legal secretary, my journey really began when I secured a CILEx qualification. Some years later, going along to a CILEx roadshow proved a life-changing moment. I decided to establish my own firm. Having worked for a number of family solicitors in Leicester and the surrounding area for many years, hearing that it was possible for me to establish my own family law firm was too good an opportunity to miss.
Holland Family Law Firm launched on 1 August 2017
Under the specialist guidance of CILEx Regulation, and Giles Probert in particular, Holland Family Law was officially launched on 1 August 2017. We have had a great couple of years and were delighted that the firm was recently named as one of the top family law firms in Leicester by Wise Law.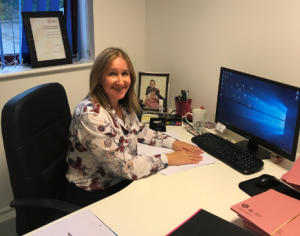 The firm specialises in
divorce and separation
children
financial and property disputes
cohabitee disputes
domestic abuse cases and injunctions
With the help of CILEx Regulation and support from friends and family, I have built a family law firm that is trusted and respected. 2019 in particular has been a successful year. Midway through 2019, we welcomed our 100th client and in the summer I was able to add two new team members.
Experienced family solicitor Geraldine Watson joined the team in July 2019, adding a wealth of family law experience to the firm. Amy Walton joined shortly afterwards as trainee legal secretary. It's important to me to offer an opportunity to a young person just starting out.
The firm was authorised in June 2017 to undertake specific legal services in family litigation. CILEx Regulation offers my firm continuous support while ensuring that it adheres to specific standards. Holland Family Law is currently the only CILEx Regulation-authorised family law firm in the whole of the UK.
Working with CILEx Regulation
Working with CILEx Regulation has given me the confidence to know that I can do this and that setting up my own law firm was the right decision for me. In the early weeks of establishing Holland Family Law, the input from CILEx Regulation was invaluable. Giles Probert and David Pope both helped me immensely.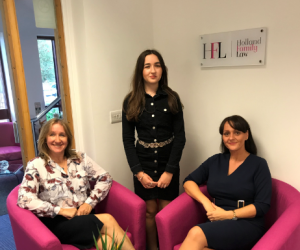 The CILEx Regulation team offers continual support and communicates with me on a regular basis. Being authorised and regulated gives our clients peace of mind, knowing that they are getting professional, qualified family lawyers who can really help and support them through some of the most difficult times in their lives.
Watch Claire's interview with CILEx