Money laundering impacts the UK annually in the hundreds of billions of pounds. Criminals employ a range of techniques to conceal the origins of the proceeds of crime.
Unfortunately, professionals working in the accountancy, legal and property sectors are at risk of being targeted for their skills and services. That's why the professions are working with the Government to support the "Flag It Up" campaign.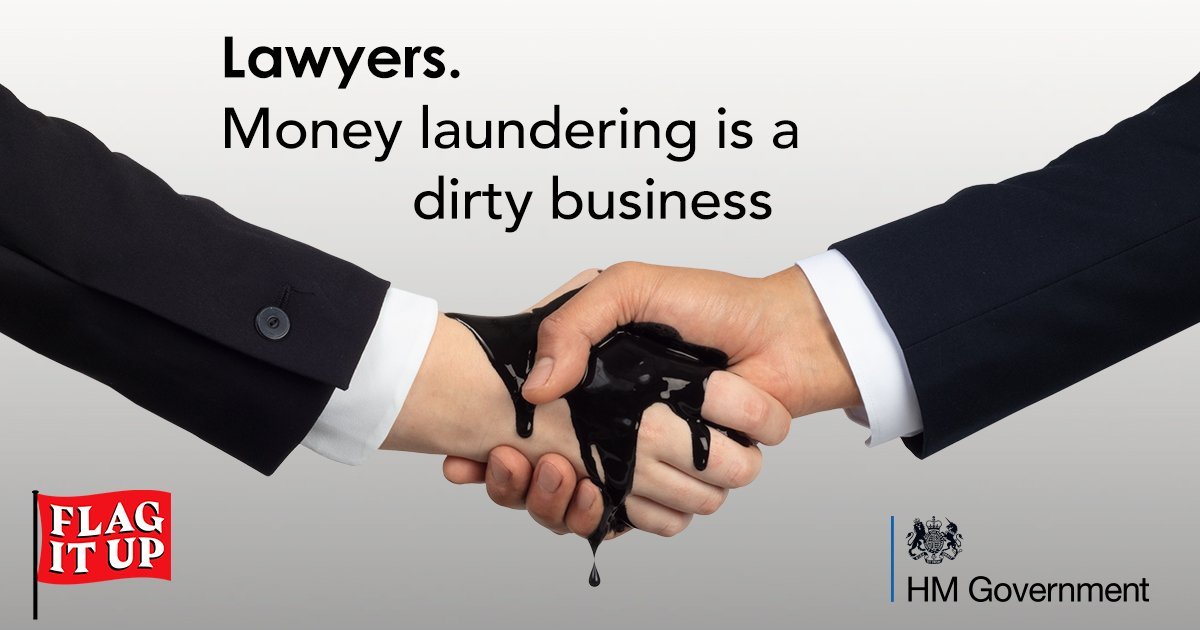 Flag It Up aims to raise awareness of the warning signs of money laundering, as well as the correct identification processes required, and ultimately to help professionals to protect themselves by submitting high-quality reports of suspicious activity (SARS).
A January 2019 poll was undertaken for the Flag It Up campaign, to ascertain where anti-money laundering (AML) sits as a firm's priority. The snapshot poll, conducted by Coleman Parkes Research, surveyed 100 legal professionals and initial findings were:
51 percent were very concerned by the prospect of becoming unwittingly involved in money laundering
72 percent were motivated by stopping criminals, safeguarding their firm and reputation of the profession
Not all lawyers polled were aware of some key "red flags" that should trigger suspicion into client activity, such as:

41 percent didn't recognise an increase in spending inconsistent with the client's means
41 percent didn't recognise the client's instructions changing without warning or reason
42 percent didn't recognise changes in the identity of the lead client or beneficial owner
61 percent didn't recognise changes in the nature/purpose of the business relationship

Nearly 40 percent of legal professionals polled had not received formal AML training
Positively, an overwhelming 96 percent put "complying with anti-money laundering regulations" as a company priority going into 2019, well ahead of all other priorities
It is essential that legal professionals file high-quality SARs to prevent money laundering. If you have a #SuspiciousMind, #FlagItUp. For more information on the campaign, visit: flagitup.campaign.gov.uk