Every day, you come into the office, deal with clients as best you can, deliver a service that helps them to face challenges in their lives and by doing so you generate an income for your firm, your partners and your family. You are a professional, and its right and proper that you should be rewarded as such, so it is perfectly legitimate for you to factor all the bottom-line costs of practice into how you charge for your services.
One of those costs is regulation and like other professionals in customer-facing occupations you will have asked yourself, "What is the value to me of paying for all this regulation? What am I getting for it?"  Some might argue that it has little tangible value and you could just as easily get by with a good client-care letter and a friendly approach. However, I would argue that the concept goes much deeper than that.
Behaving ethically is at the heart of what it means to be a professional in any walk of life. It distinguishes professionals from others in the marketplace, it marks you out as someone special.
Every professional in the legal services world must demonstrate that they always:
act with integrity;
provide the highest possible quality of service;
conduct themselves in a way that promotes trust in the profession;
treat others with respect;
take responsibility.
You might be surprised to know that just 60 years ago, the Solicitors Act 1957 (later incorporated into the 1974 Act that we all know and love!), was the first occasion when formal accountability to the customer was put into law. Prior to that there was a nebulous and largely meaningless concept of "expected professional behaviour" which applied to solicitors on the Roll and their clerks (now Chartered Legal Executives). That might have worked well in the peaceful days of the 1950s when attitudes were different, but it would not work today.
In the twenty-first century, the "customer is King". Supported by the law, precedent and the fact that competition offers another firm just along the road, it is absolutely vital that the true professional marks him or herself out as someone who is independently validated as competent and can provide all of the elements of ethical conduct outlined above. Anyone can claim that they provide the best service on the planet, but only those who can prove that they have been rigorously and independently assessed are likely to succeed in the challenging, competitive environment of 2017 and beyond.
So, to that extent regulation has value beyond gold. It is one of the pillars supporting your claim to be a true professional in a truly professional body. It marks you out as someone special.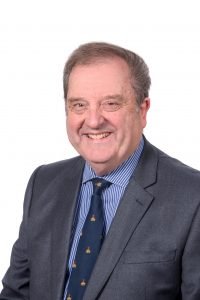 David Gilbertson, Non-Executive Director at CILEx Regulation