I regularly see clients who want to divorce their spouse due to "irreconcilable differences". There appears to be an urban myth that this is a ground for divorce. It is not! Since 1973, the only ground for divorce is that the marriage has broken down irretrievably.  This has to be proved by reliance on one of five facts: adultery; unreasonable behaviour; desertion of two years or more; separation of two years with both parties consenting to the divorce; or five years' separation.
Society, how we live our lives and family composition has changed so much over the past 44 years. Sadly, our divorce laws have not. Most of my clients are horrified to learn that unless they are prepared to wait for two years, they cannot have a non-fault based divorce petition. As a result, family lawyers have developed a fine art of preparing a "behaviour petition" that, while satisfying the requirements of the Matrimonial Causes Act, will not upset the receiving party.
Earlier this year, the media reported the case of Tini Owens in the Court of Appeal ([2017] EWCA Civ 182). After a long marriage, Mrs Owens petitioned for divorce on the grounds of her husband's original behaviour. Her husband defended the petition. At first instance, the Court found the petition to be "flimsy" and "anodyne".  Her application for divorce was refused.  She then amended the petition to include 27 examples of behaviour.
The Court of Appeal dismissed the wife's appeal, while accepting that had the husband not opposed the petition, it would have progressed in the usual way through to a final decree. Interestingly the Court of Appeal acknowledged the Family Law Protocol which recommends including only brief details in the statement of case, sufficient to satisfy the Court. The President of the Family Division stated: "The simple fact, to speak plainly, is that in this respect the law which Judges have to apply and the procedures that they have to follow are based on hypocrisy and lack of intellectual honesty".
Resolution, an organisation of 6,500 family justice professionals, has campaigned for years for "no-fault" divorce. It is supporting the wife in her appeal to the Supreme Court and has applied for permission to intervene. Chair, Nigel Shepherd, stated earlier in 2017: "In today's modern society, it should not be the case that someone is forced to stay in a marriage she does not want to be part of and is now having to go to the highest court. Mrs Owens' case highlights why divorce law in the UK needs to change. Support for no-fault divorce is growing, from family law professionals, the public and politicians. Whether it's before or after the case is heard by the Supreme Court, the government needs to take urgent action to bring our outdated divorce laws up to date and ensure that Mrs Owens' experience is not repeated".
Resolution continues to campaign for no-fault divorce in order to reduce conflict. It calls for an end to the "blame game" which appears to be at odds with government rhetoric supporting strong families; even though parents may divorce, in most cases they still have a relationship with their children and it is in the interests of all family members, especially children, to manage the divorce process with minimal conflict.
Legal practitioners can visit www.resolution.org.uk or call 01689 820272 for details on how to join Resolution and get involved.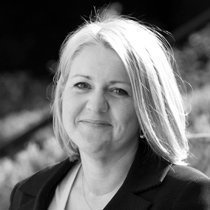 Juliet Harvey, Chartered Legal Executive at Birketts LLP