In support and in celebration of the lesbian, gay, bisexual and transgender (LGBT) movement, CILEx Regulation staff joined other regulators atop the Solicitors Regulation Authority's parade bus! Thousands lined the streets of the capital, watching a steady procession of private, public and third-sector organisations who were out in force to celebrate Pride principles.
The #LegalPride campaign is centred on 'taking Pride in modern legal services' and demonstrates the legal sector's ongoing commitment to promoting and supporting a diverse, open and accessible profession, providing services for all the community. The day was full of fun, music and friendship; we will be back again next year! It also gave us an opportunity to reach out to some of our LGBT community, to find out about their thoughts and experiences – whether positive or negative – of the legal sector…
What have been the biggest milestones for LGBT legislation to date?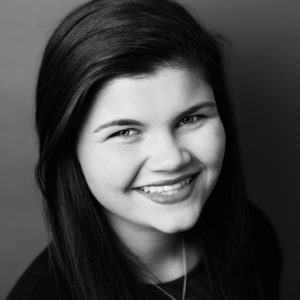 Cyra Minns, an Affiliate Member of CILEx and a Legal Administrator at Burnside Partnership (pictured above), said:
"Without the Sexual Offences Act 1967, I feel that it would have continued to be extremely hard for LGBT equality to come about as campaigns and protests would have the added layer of risk of homosexuality being illegal. Many of the reforms that have been major milestones for the LGBT community have been in the more recent years and I think that shows a lot about how our society is progressing."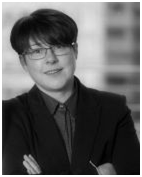 Linda Medhurst, a Chartered Legal Executive and Associate at JMW Solicitors LLP (pictured above), noted the biggest legislative milestones as: civil partnerships, same-sex marriage and the names of both same-sex partners being included on the birth certificate of their children.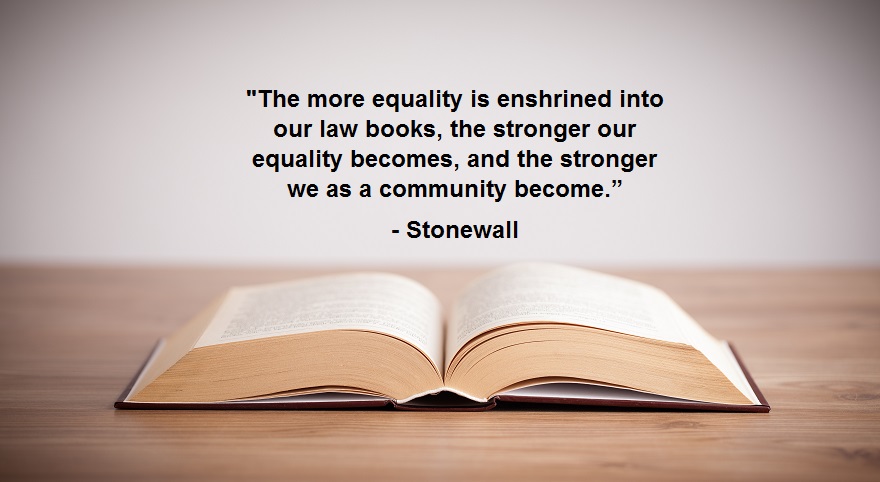 Stonewall, an LGBT rights charity, says there is still a lot of work to be done, particularly for trans people's rights. The UK has slid down the Rainbow Europe rankings on LGBTI human rights in Europe, from No.1 between 2011-2015 to No.3 in 2016.
What should be next on the agenda for LGBT laws in the UK?
Cyra would like to see the 12-month celibacy period for gay and bisexual men for donating blood to be lifted. Cyra and Linda would both like to see more Alan Turing-style pardons for alleged historical gay sex offences.
In practice (pardon the pun), how much Pride is being taken in modern legal services?
Cyra said:
"My employer is LGBT friendly, we have a zero tolerance for any and all bullying… We also work with My G Work which is helping openly LGBT people to find jobs in areas of work that stereotypically may be less open to hiring an LGBT member of staff. We deal with many LGBT clients and make sure that their documents are written in such a way that suits each individual pair and covers the different laws which have been implemented and amended to include same-sex couples."
Linda added:
"My experience as an LGBT person working in the legal sector has improved over the years… We have a healthy smattering of senior staff and partners who identify as LGBT and their sexuality doesn't define them, it is just a small part of who they are…"
What can the legal profession do to promote LGBT equality?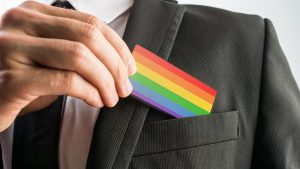 Linda suggests more diversity training, particularly in larger firms. She thinks dedicated LGBT staff groups, aimed at supporting and mentoring younger members of staff, will go a long way to educating and including all. She said:
"We can use the current climate to increase our profile amongst the public… we can certainly put a legal slant on the issues facing our community, both at home and abroad."
In terms of access to law for the LGBT consumer, Linda thinks the public in general have a poor view of lawyers:
"We are seen to be elitist, aloof and out of touch with ordinary people".
Frances Ridout, Deputy Director at the Legal Advice Centre told Regulation Matters:
"In response to requests from the LGBT community for advice specific to its needs, the Queen Mary Legal Advice Centre launched Pink Law. This project advises clients on a range of legal issues including discrimination, civil partnerships, cohabitation, immigration, wills and probate and hate crime.

"This project has gone from strength to strength over the years, with many clients providing feedback that they feel more comfortable using the service than other free legal advice initiatives because it is specifically for the LGBT community making it feel accessible and supportive."
As our LGBT community has pointed out, it is important to recognise and remember that positive changes are being made to align an age-old profession with a new way of thinking – these changes should help both LGBT consumers and professionals.
The government launched a survey on 23 July 2017 to understand the experiences of LGBT people living in the UK. The consultation closes on 15 October. Have your say.
For CILEx members interested in joining the LGBT Specialist Reference Group, please email lgbt@cilex.org.uk