What we believe is important for our regulated firms
To run a successful law firm, you need to be able to run a successful business. As a regulator, we will help you to run your business and protect your clients.
If you're a start-up, we will support you to have the right behaviours at the outset. This is important because it allows you to concentrate on looking after your clients and growing a successful business.
For established firms, we will support you in delivering services to your clients whilst enabling you to innovate and grow your business.
---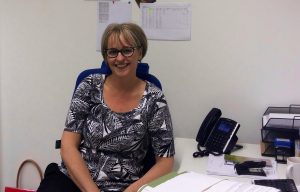 Claire Wills, founder of Wills Jacobsen
"As soon as CILEx was able to authorise entities, we switched… The backup and the fact that you can get in touch with somebody and they're really friendly… are a real plus for me. I find it much easier to be regulated by CILEx."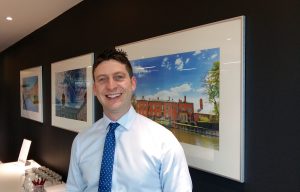 Mark Winton, managing partner of MJW Law
"Anyone who is thinking of setting up independently should definitely speak to CILEx Regulation. I found the team very approachable and helpful throughout the whole process."
---
What do our firms like about us?
We offer an account management approach – you can speak to an officer, manager, director or CEO as appropriate.
We see it as important that we understand both how your firm operates now and how you want to develop. We get to know our firms in detail, so we can help you manage risk as you grow.
Our approach is common sense. We have a Code of Conduct with nine Principles and outcomes – Does it comply with the Code, is there a risk to consumers, does it make sense?
We enable firms to innovate.
Our Rules focus on risk, not how you choose to run your business.
Our firms know they can pick up the phone to us when needed and we will be available to discuss issues with them.
Authorisation by specialism reinforces that firms are specialists in their fields.
---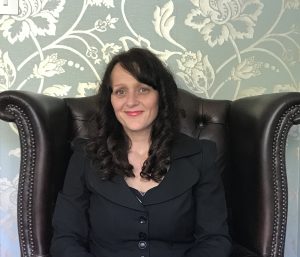 Claire Holland, founder of Holland Family Law
"Giles has been a huge support to me."
---
We asked the firms we regulate to tell us what is important to them.
Here's what they said:
Advice/support
Relationship
Value
Service
Satisfaction
Quality
---
FAQs
Which services can CILEx Regulation authorise you for?
Conveyancing; Litigation – Civil, Criminal or Family Litigation; Immigration; and Probate. The firms we authorise tend to be specialists in particular areas and offer complementary services. Please let us know if you offer any other services.
Does CILEx Regulation regulate Alternative Business Structures (ABS)?
Our application is awaiting signoff by the Legal Services Board and we hope to be able to license ABS in the near future.
Can a Solicitor or Barrister be a manager or owner of one of our firms?
Yes. We would expect them to have experience in the areas of law which their firm is authorised to provide.
Who will regulate me as an individual?
You will continue to be regulated by your own individual regulator – it will only be your firm that is regulated by CILEx Regulation.
What are my first steps?
Step one – have a chat with us about whether switching is appropriate for you. If we both think it is then we will give you a decision in principle.
Step two – we will suggest having a face-to-face meeting so we can have a more detailed discussion about your firm. This could be a visit or by Skype.
That will help us plan together what is required to make the switch as smooth as possible. Alongside the standard information that you would expect us to see, it will also enable us to quickly identify any particular questions we both may have and thereby make the process as simple as we can.
How long will this take?
Each firm is different. Once we have all the required information, including any DBS checks on key staff, we will look to give you a decision on your application within 1 month. Usually it is much quicker than this.
We will then work alongside your staff and your existing regulator in planning when is the best time for you to switch.  We can support you with a checklist of things you'll need to think about.
What about Professional Indemnity Insurance (PII) and run-off?
We have a panel of insurers offering PII to our regulated firms. If your insurer is not listed, we are happy to see if they can be added to our panel. They, along with the Solicitors Regulation Authority, will be able to indicate whether run-off cover is triggered.
What will I need to tell our clients?
As our Compensation Arrangements are different to those offered by the Solicitors Regulation Authority, we believe you should advise your clients that you are changing regulator.
Can I retain panel membership?
For established firms, you will need to speak to your panel managers to let them know that your firm is proposing to switch regulators. For start-ups, you will need consider whether you will be able to meet panel membership requirements.
Can we continue offering ancillary insurance products to our clients?
CILEx Regulation is not a designated professional body. We are working with the FCA, brokers and insurers on providing a compliant solution to our firms.
What fees will we pay?
Details of our current fees can be found on our website at https://www.cilexregulation.org.uk/entity-regulation/applying-to-be-regulated/fees. These fees are reviewed annually, every Spring, You will also need to consider how the switch may affect any other regulatory costs you currently have. We will be happy to discuss these with you.
---
Some of the team…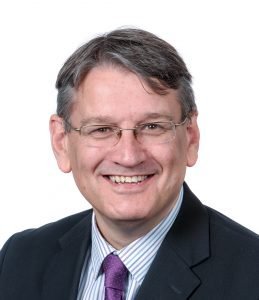 David Pope
Entity Authorisation and Client Protection Manager
DD: (0)1234 845702
E: david.pope@cilexregulation.org.uk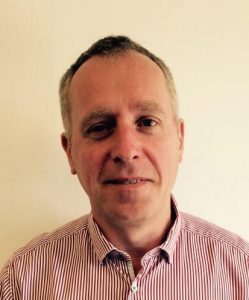 Giles Probert
Entity Authorisation and Supervision Officer
DD: (0)1234 845759
E: giles.probert@cilexregulation.org.uk