Imagine yourself with a problem, and someone has suggested that you might need legal help to sort it out. You know nothing about the law, or lawyers. You don't know where to start to find information to help you decide what do, and you definitely want information that you can trust.
Help is just a click away! You can go to the Legal Choices website, with the purple speech bubble logo, where you can find really useful information.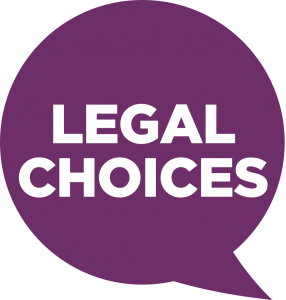 The website has been designed with consumers in mind. It provides information, so you can find it easier to make decisions about the legal help you might need. It's written in plain language without complicated legal jargon.
Legal Choices is run by all the legal regulators, so it is independent of lawyers and impartial. It is aimed at consumers and is written in plain language without legal jargon.
Visiting Legal Choices, you can read about legal services, different types of lawyers and common legal problems. You can click through links to other sources of information and organisations that you may find useful.
You can even have your say about lawyers and legal situations through polls, quizzes and surveys. You can leave a quick comment and share Legal Choices through Facebook and Twitter.